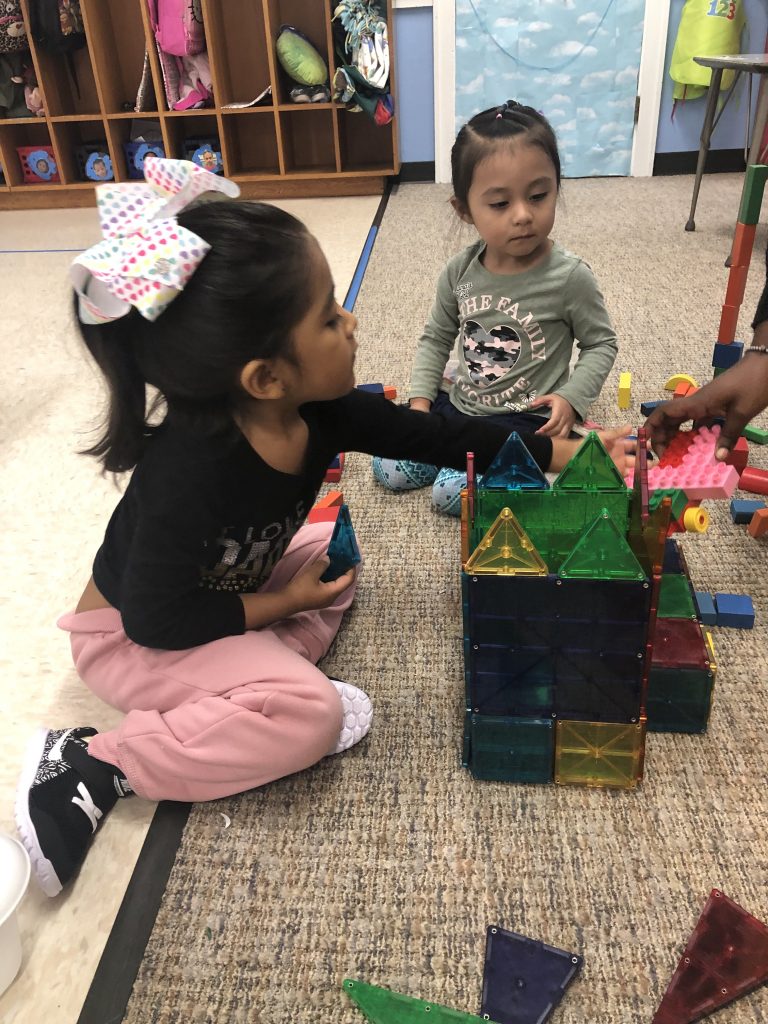 The three roles of children in this approach are the child as protagonist, collaborator, and communicator. As protagonist, children are seen as the main character in learning, not the teacher. Children are viewed as the main focus rather than the curriculum or teacher, referred to here as the "image of the child". As any protagonist in a narrative, children play the most important role and will advocate learning for themselves. As teachers discover a child's interests, abilities, social, emotional, and cultural influencers, they then can best prepare lessons and the classroom for optimal development and learning.
We see a lot of this in child care today, however, it is possible we are limiting children's development with the demanding daily structure and predictable weekly themes. Is there enough flexibility built into the day of the most important person in the room, the child? In this approach, children are also viewed as a collaborator, bridge, or the passageway which connects their early education with all the vital influencers – their peers, family, and educators. 
As the design was finished, it dawned on me we never included the children, we only designed centers we thought they would embrace. We decided to get real input from the children by taking their easels outside, as one example, and let them choose where we would put them. Interestingly, after several weeks of doing this and probing them, they reasoned clearly to place them where they could see everything. Remarkable. We had them facing a fence which was not very inspiring. We did the same with other centers (like music), and while placement did not readily make as much sense,
I am sure we will discover why over time. Again, it could be we view children in child care more as the challenger to our teaching rather than the collaborator of our teaching, so we restrict them, or worse, obstruct develop as unique, well rounded and more confident individuals. This approach says we should listen to them more intently as a communicator.
Here children are viewed as capable of much more creative and greater levels of communication than we may currently give them credit for in child care. Often they want to do more than one thing at once and at times we frown upon this as a possible behavioral issue. Are they telling us by providing multiple materials at all times to play with, similar to their choices at home, is more conducive to overall learning and development. Let's be honest, in child care we set up the room to match the theme of the week, which is not wrong itself, but in doing so we often reduce material available to play dough one day and paint the next, rather than paint and play dough for the children to communicate.
We should always view children as the most important person in the room, and when the most important person walks into a room, most people allow them to collaborate and communicate so that everyone can learn and benefit from their importance.