If we're ever going to end inequity, we need to start at the beginning!

ParentChild+ and Families First CC are taking action together in order to work with families to build a better future. 
ParentChild+ (PC+) shares our vision that Early childhood and Family Support must be about both lifelong health and readiness to succeed in school.
The home-visiting model is simple, effective, offered in English and Spanish, and at no cost to families.
We Visit Families Where They Live
This in-home approach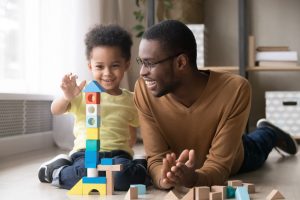 makes it convenient for families to prepare their children (18 months to 4 years) for preschool. Over the course of two cycles, families receive 92 home visits (30 minutes) and acquire a library free :
46 high quality books and educational toys
46 guide sheets with tips on vocabulary-building, engaging conversation, skill development, social-emotional development, imaginative play, literacy,
music, and art activities.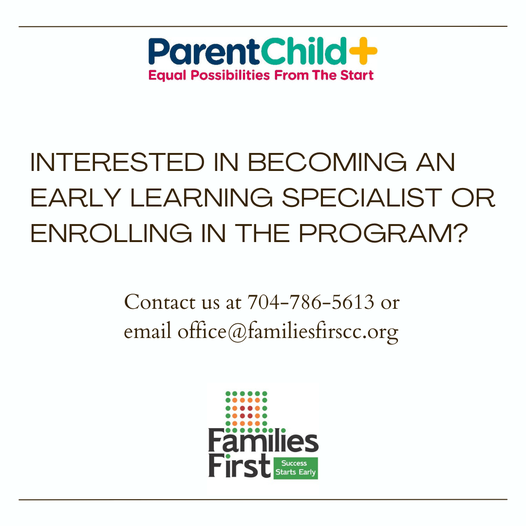 What are the goals?
To nurture parents' strengths and help children get the best possible start and parents enjoy being their first teacher.
When families graduate, they gain access to one of our 5 Star rated Immersion Preschools, the critical next health, and educational step.
To help families become self-sustaining by using education to break the cycle of poverty for low-income families.
What we provide isn't just early literacy, it is early opportunity. For families living in underserved communities, we are a first step on the ladder to success.
How does it work?
Give us a call or email (below) and you will be connected with one of our Early Learning Specialists (home-visitors) who lives in and works in your area, sharing language and cultural backgrounds.
We look forward to partnering with you!